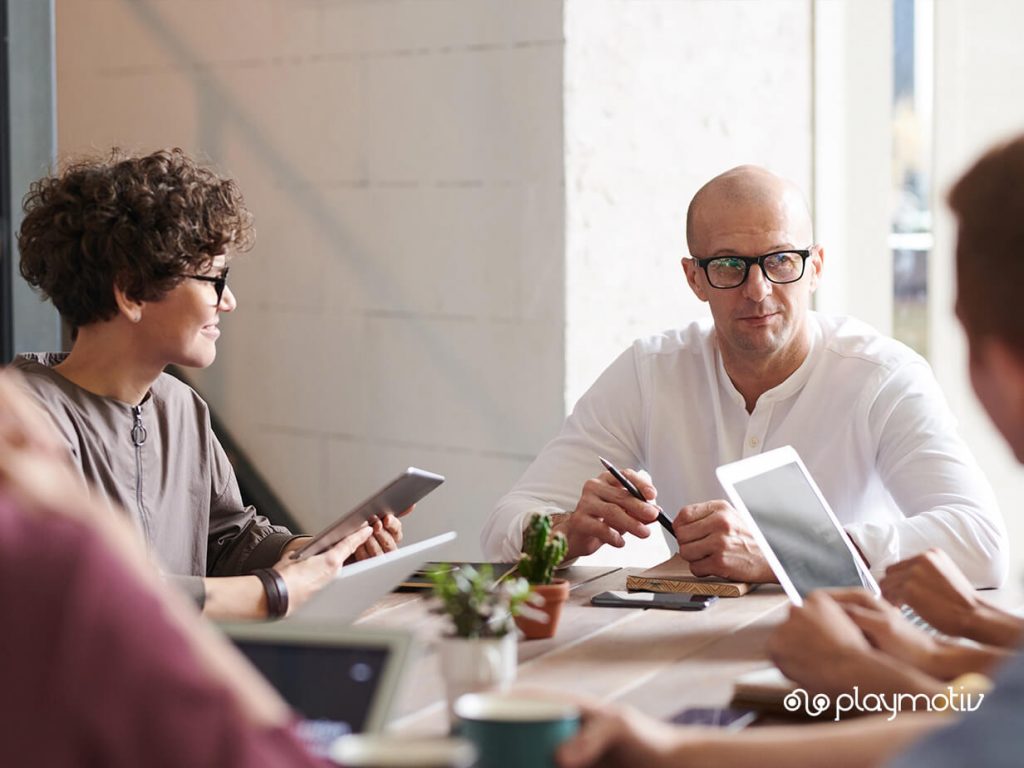 The qualities of a great business manager are crucial when it comes to maximize the performance of a team. According to a study published by Harvard Business Review, the 69% of sales representatives whose annual results are above expectations evaluate their superiors as "excellent" or "above average". But, what makes a business manager a great leader? In the following we will explore the key elements of how to manage your team in order to achieve this goal.
How to become a successful business manager
Not all the great business managers were born: some may, by tendency and effort simple become one. In order to achieve it, it is necessary to identify those features that characterize a great business manager, acknowledging the ones they already own, and to work to develop the ones they still lack.
Great business managers are charismatic people, with leadership skills, able to inspire the team members and get the best out of them individually and collectively.
Positivity, must be able to deal with complex situations by courage and without detours and should make their decisions based on the data not on emotions.
Permeability and adaptability are another fundamental features, as well as assertiveness and good manners.
Besides, business managers is also a team player, who understands the needs of the team and pushes them fight for success.
8 key elements that make you become a great business manager
1. Knowledge and sales experience
Your knowledge about the market and the work of your sales agents will be the milestone in how your team will form their relationship with you. This is why it is fundamental to understand their market. Whether through your own personal experience or through your documentation efforts, it is necessary to show them by actions not only by words that you know what you are doing. It is the only way to make them trust in your leadership.
2. Strategic thinking individually and collectively
You must be able to define goals for your team that allow them to demonstrate their capabilities and individual successes. Establish dynamics where effort and individual results are visible and are acknowledged publically, yet could be perceived as a collective success by the other team members. Gamification can serve as a valuable tool in this topic.
3. Creativity and mental flexibility
The ability of having an innovative mind and adapting to adversities will allow you to solve the problems of your sales agents without being part of the cause and will make your team respect you even more.
4. Listen to the need and interest of the people in your care
For the purpose of maintaining the motivation of your team it is necessary to get to know them well. Ask them about their interests, tastes and anxieties, listen to them without judging and remember of what they tell you. You will be able to pinpoint the real necessities of your team while showing your interest in their opinion.
It can interest you: Gestión de equipos ¿quieres que lo den todo? Te damos 4 ideas para que lo hagan contentos
5. High adaptability and leadership
Neither those who act unilaterally nor those who delegate everything.
The best leader is the one who is able to embrace the responsibility for making decision independently and quickly when the situation requires it, however is not afraid to encourage the team's participation in decisions that directly affect them.
6. Empathy and coaching capacity
Business managers are like coaches: they must perceive the special capabilities of each member of their sales team and promote them without trying to transform them. If you want to be a good leader do not force your sales agents to be you or do their job the way you do. You will achieve better results if you respect their own way (always aligned with the company's ethics). It will help to accomplish the goals you have established for the team.
7. Authenticity and honesty without artifices
Your team needs to know you well so that they can identify themselves with you, so it important to let them get to know you. It does not mean that you need to share your personal life with them or to become their friend. Simply show them your way of thinking and how to see life without artifices. Your sales agents will be grateful to have someone like you as a leader.
8. Ethics and optimism
The best leaders inspire others, as a result they achieve to gain the respect that goes beyond hierarchy. You must have the ability to transmit a positive attitude while facing adversities, yet managing the conflicts fairly and respectful. It is the only way to gain the respect of your employees and to make them trust you.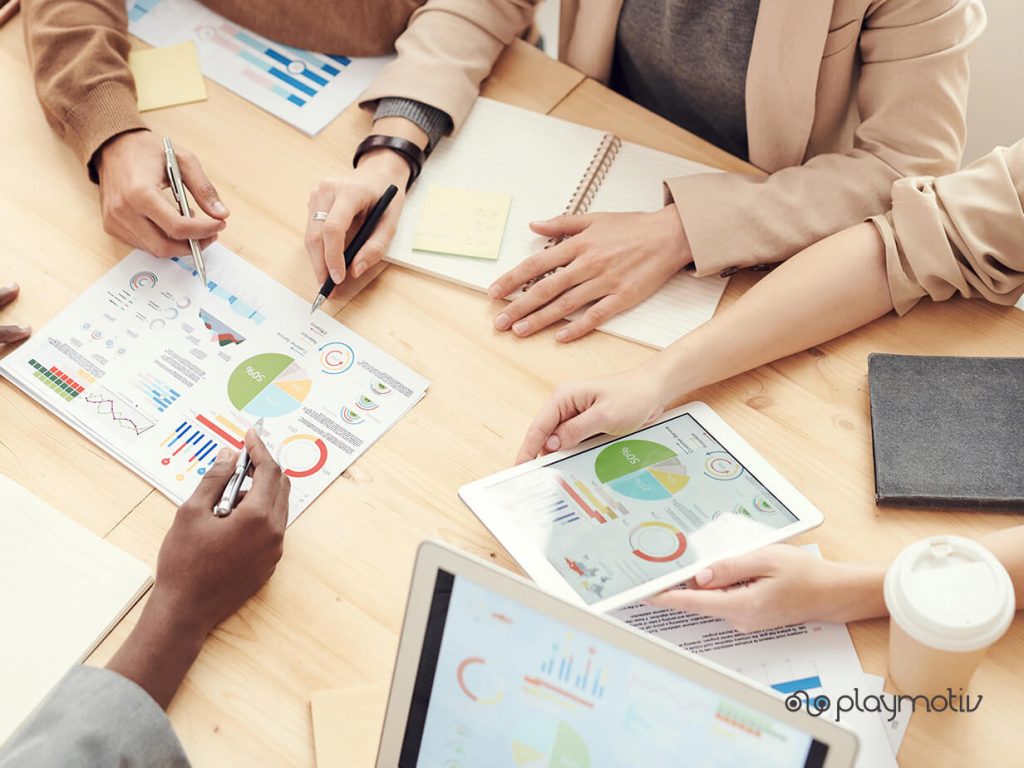 The biggest challenges for business managers
Not all the factors that affect the success of great leaders depend exclusively on their capabilities. These are the 3 biggest challenges that every business manager should be prepared for inside their company
Recruitment and employment
The capacity of the organization for searching and taking care of the talent is a basic for sustaining a good sales team. It is not about hiring the most competing agents and make them fight against each other, but to share their personalities, knowledge and experience to maintain a cohesive ecosystem in which all sales representatives can find their own place. When the dynamics and personalities are a match, the work flows and the professionals give positive feedback of each other. When the opposite occurs, the sales agents can boycott among each other and it will negatively influence their results.
Once a good team has been assembled, retaining talent becomes a paramount need and this can only be achieved by making professionals feel properly valued.
Organizational culture
Organizational culture has even more in the working environment of sales representatives. Counting on work motivation plan that contemplates specific actions will promote the maximum emotional engagement of the agents that can turn out to be key a key element. In addition, in order for sales team leadership to be carried out under the best conditions, it is necessary for organizations:
Promote equality among the employees avoiding favoritism
Reward instead of penalizing. Threats emotionally expel individuals from any collective.
Plan your sales goals realistically and by keeping in mind the needs of your sales representatives.
Avoid using "because yes" or "because I say so". Making your decisions based on logical reasons boosts the motivation of those who will have to carry them out.
Encourage business ethics, boost the "sell well" over "sell more". It is the only way to build a trustworthy relationship with the customers and it will facilitate the work of the sales representatives for long-term.
Rewards and benefits
The 45% of the faster growing companies invest more than the 6% of their sales budget in promoting the accomplishment of the goals of their sales representatives for a long-term. It means developing their rewards systems- commissions for sales or rewards for productivity- able to achieve that employees feel rewarded for their efforts. Numbers demonstrate that the trimestral bonuses are more effective than the annual ones. It is the very reason why implementing these kind of strategies can vitally influence the proper success of the business manager.
It can interest you: Incentivos laborales monetarios: descubre cómo planificarlos para motivar mejor a tu equipo
Gamification for sales as a compensation and benefits element
According to a research carried out by Harvard Business School, the existence of productivity bonuses in salespeople's remuneration system increases sales by 18% more than those who only receive commissions. It is because productivity bonuses turn work into a challenge, which triggers intrinsic motivation in teams.
The gamification is a valuable motivation tool able to convert the ordinary work into a diverse environment and healthy competition where the sales representatives have the opportunity the earn rewards and feel publically acknowledged for their work well done. Besides, it is an original solution that allows business managers maintain the motivation of their teams in a sustainable, fair and objective way.
Here are some of the advantages that gamification can offer to you as a rewarding tool:
Transform diffuse, long-term goals "sell more" and "achieve better results" into concrete, measurable and short-term goals that allow sales representatives to focus on their tasks, visualizing their consecution and obtain real rewards for their achievements.
Reward results but also the efforts made for accomplishing them. The public visualization of the performance rankings throughout the game revaluates each sale not only the total figure.
It generates direct feedback, objective, public or measurable, for the agents it works as a system of acknowledgment and emotional bonus. Besides, it gives them a perspective about the results and liberate them from the uncertainty for having to wait for the final sale-cycle to compare their results.
It allows the organization to gamble with tempos and generate repetitive motivations thanks for the temporary challenges and associated rewards. A formula with the help of storytelling. Add a dose of urgency and excitement to these temporary targets making them even more interesting and attractive
Gamify your team for a better team management
At Playmotiv, we unite storytelling and technology to boost the motivation of your sales teams and help them achieve their goals in a simple and enjoyable way.
Our apps allow them to have permanent access to their performance and results, in a simple and comfortable way through mobile. This way, they can not only compare their results with other players and follow the updates about the competition but can also manage their rewards directly and quickly. All of this in the context of a narrative plot capable of bringing a playful dimension to ordinary work and, in this way, turning it into an exciting adventure.