Raise the profitability of new baking services by training your employees and by motivating their competitive spirit.
The banking sector can face the current challenges with Gamification
Banks are now facing a shifting economic scene and the challenge is increasing with the arrival of new players like Big Tech companies.
Using technology to offer innovative financial services and a digital transformation will be the key elements to reach better results.
Thanks to gamification, provide your employees with the tools they need managing customers, both on-site and online while achieving better results.
Advantages of gamification in the banking sector
1. Grow your client portfolio
Customers are getting more and more comfortable in the use of online banking management and banks have a major opportunity to offer them personalized services to their needs.
2. Take the lead:
Companies such as those in the Fintech and Big Tech sectors are a threat you can face by adapting innovative marketing strategies.
3. Promote new products:
Make your services attractive to increasingly informed clients. Get your employees more involved in the sales procedures in order to solve their doubts.
4. Training as a sales tool
Provide your employees with tools to they need to adapt more off-site and online products and services (digitalization and sales arguments, etc.).
5. Motivation and competiveness
Motivate your employees through incentives to achieve established objectives and organize contests between offices in order to boost obtained results.
Contact Us
Do you want to boost the performance of your new banking services? Contact us and we will make you an offer that you will love.
Request a Demo
Promote the digitalization of your organization 
Adapt your procedures to a new situation with more online processes and train your employees in the new protocols they must interiorize.
One experience for each employee
We specifically focus on the role of our participants (directors, technicians, financial agents, etc.) and their goals.
Customized indicators
Measure any key KPIs for your strategy: registration of new customers, insurance contracting, loans, mortgages, ICO credits, etc.
Transparency and trust
Your employees will have a deeper knowledge of the product and it will reflect in an improved customer service and in greater profits.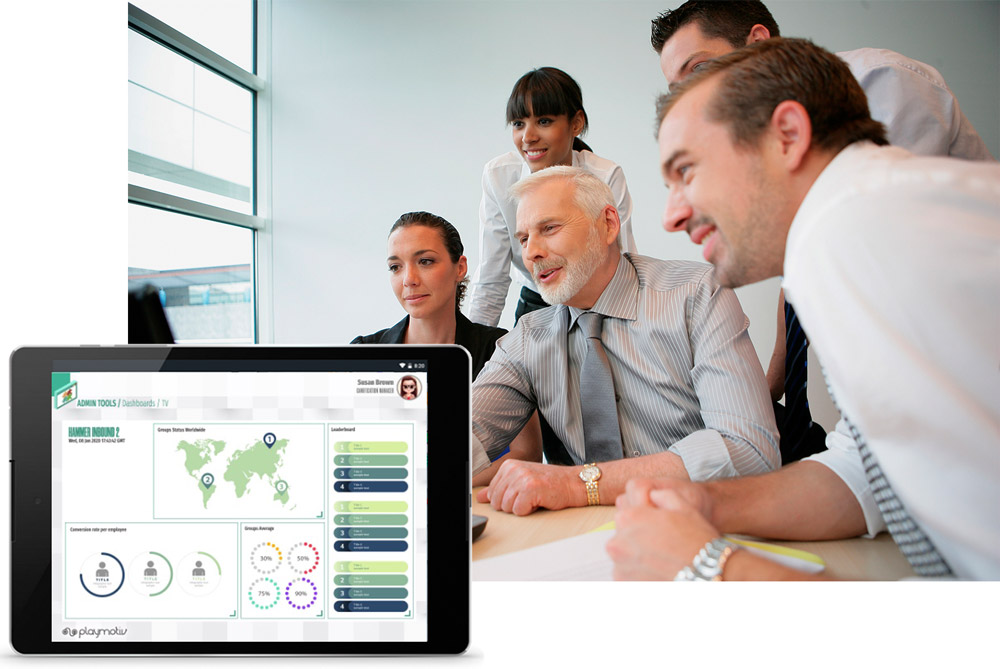 Our gamificatin solutions by sector
Other areas of gamification
Playmotiv blog about gamification for businesses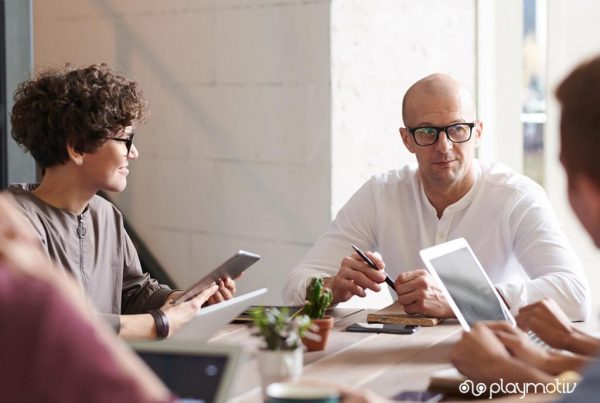 Tips on how to lead your sales teams to maximize their results through gamification techniques. Become a successful leader with Playmotiv.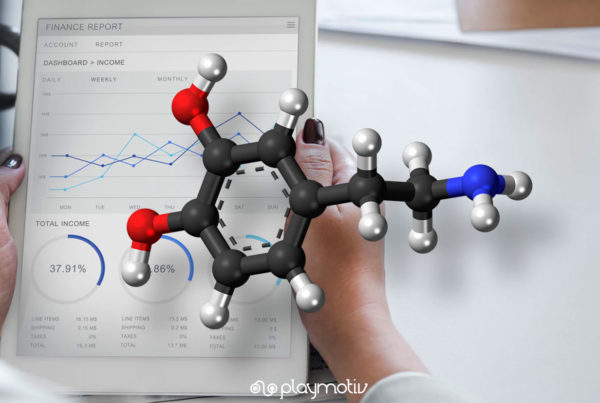 Do you know what dopamine is? Discover what this neurotransmitter does for the productivity of your employees through gamification.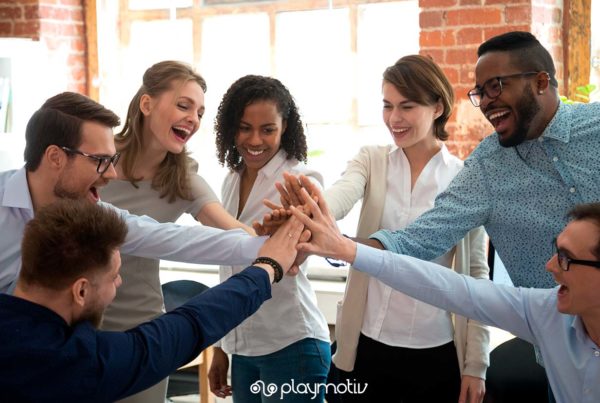 Managing teams is never easy but keeping the team members motivated helps to do it easier and it improves their results.