Gamification for Healthcare
Achieve better sales using product development for your sales team and medical prescribers for customer loyalty and motivation.
Use training to increase your sales in pharmacies and medical prescriptions of your products
Gamification is a key element to train and engage the healthcare sector and it alone can increase sales up to 20%.
Impact more than 10,000 people at the same time, train your suppliers, pharmacists and other prescribing physicians through parallel games.
Get your sales network team to embrace the key elements of your product catalog.
Why use gamification in the healthcare sector?
1. Shine above your competition
A very innovative and creative way to engage with pharmacies and prescribing physicians that will gain the attention of the healthcare professionals saturated with meetings and tedious training courses.
2. Make them remember and recommend you
Position yourself above your competitors in the eyes of different healthcare professionals by establishing an emotional business relationship with them.
3. Efficient and dynamic training
Make the information about your products readily available to your prescribers and sales representatives by guaranteeing a greater knowledge retention through technology.
4. Quality impacts and assured results
Have your sales representatives engage as many prescribers in the game as possible, the more prescribers the bigger the sales.
5. Collect useful data for sales boosting
Obtain real-time feedback about the evolution of the training in order to identify which key elements can be applied during and after the game session.
Contact Us
If you want to lead a well motivated team and boost your sales in pharmacies and medical prescription then contact us and we will make you an offer that you will love.
Request Demo
E-learning for knowledge strengthening
Medical professionals and pharmacists will embrace the characteristics of your products through the game's dynamics.
Product development as a sales tool
A deeper knowledge of your products will help your sales representatives sell more and will provide an easier engagement for future medical professionals.
Increase customer fidelity both short and long term
New strategies to improve the interactive implication of the participants improve the overall perception of the company and brand recognition.
Adaptable experiences to potentiate your catalog
We customize each game according to your sales goals and create customised training for your desired products.
Our gamification solutions by sector
Playmotiv blog about gamification for businesses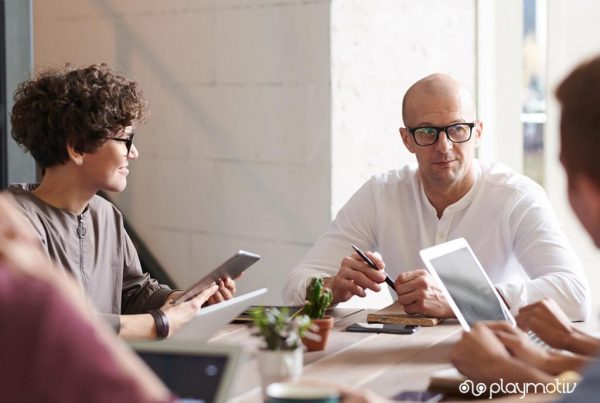 Tips on how to lead your sales teams to maximize their results through gamification techniques. Become a successful leader with Playmotiv.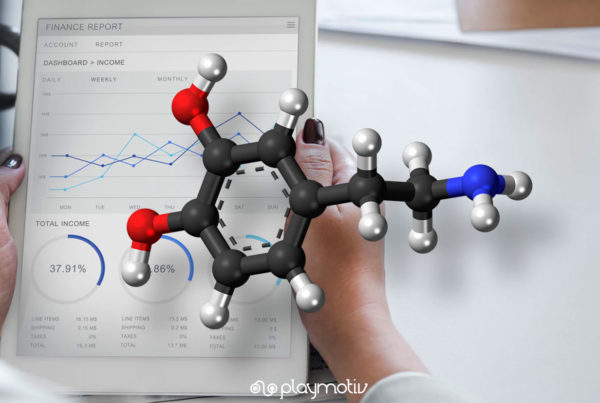 Do you know what dopamine is? Discover what this neurotransmitter does for the productivity of your employees through gamification.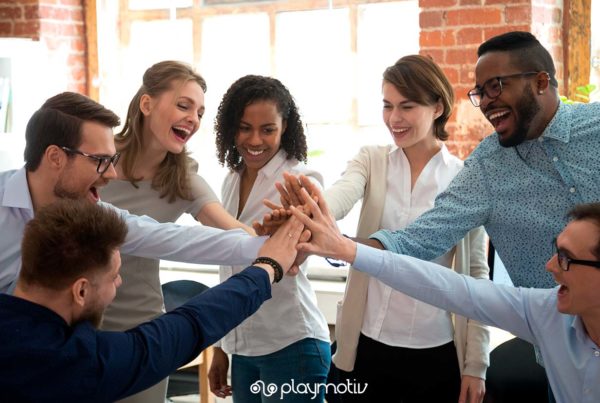 Managing teams is never easy but keeping the team members motivated helps to do it easier and it improves their results.