Gamification for Insurance Companies
Increase the motivation of your agent team to achieve more sales and contract renewals by improving their product knowledge.
Deal with the projected 9% decrease in the insurance sector
The current crisis will have a major impact on the insurance sector similar to the GDP, expected to fall about 9% by 2020.
In a medium term, the competition will intensify within the insurance sector, causing captious pricing, rescue packages and withdrawals.
Thanks to gamification, insurance companies can increase their contracting up to 20% and potentiate the products renewal.
Advantages of gamification for insurance companies
1. Stabilize and boost your results
Cars, households, healthcare…Gamification is applicable to any kind of area and it provides positive results regardless of the crisis.
2. Keep your portfolio and get new clients
Strengthen your sales by helping your agents with effective tools they need in order to increase their contracting rate and contract renewals in a playful manner.
3. Stand out from the competition
During the recovery being leadoff in applying innovative sales strategies would place you in a unique position in a sector so competitive yet limited such as insurance.
4. Optimize your processes and save resources
Make the most bureaucratic tasks of your sales process become more interesting and get done in a faster and more efficient way through the dynamics of the game.
5. Stress Management
In times of crisis, mistakes are done. Motivate your employees and improve their engagement by rewarding their effort.
Contact Us
Do you want to increase the productivity and sales at your company? Contact us and we will make you an offer that you will love.
Request a Demo
Potentiate cross-selling sales
A client who buys various policies has less probability of canceling them. Make cross-selling sales the goal of the game.
Reduce time management
Administrative tasks can occupy 90% of the time of your employee. Collect data to improve management, be time-effective and sell even more.
Improved Sales Arguments
Get your employees to master intangible product features as that tend to be confusing, this way they will sell even more and better.
Competitiveness for result boosting
A healthy competitiveness between your team members will improve the cohesion of the company's offices, sales and renewals.
Achievements and rewards
Motivate your team to overcome different goals in order to collect and to achieve different rewards (bonuses, gifts etc.).
You set the goals
Endorsing customer engagement, Improving cross-selling sales , finalizing renewals… Playmotiv's adventures are adjustable to your needs.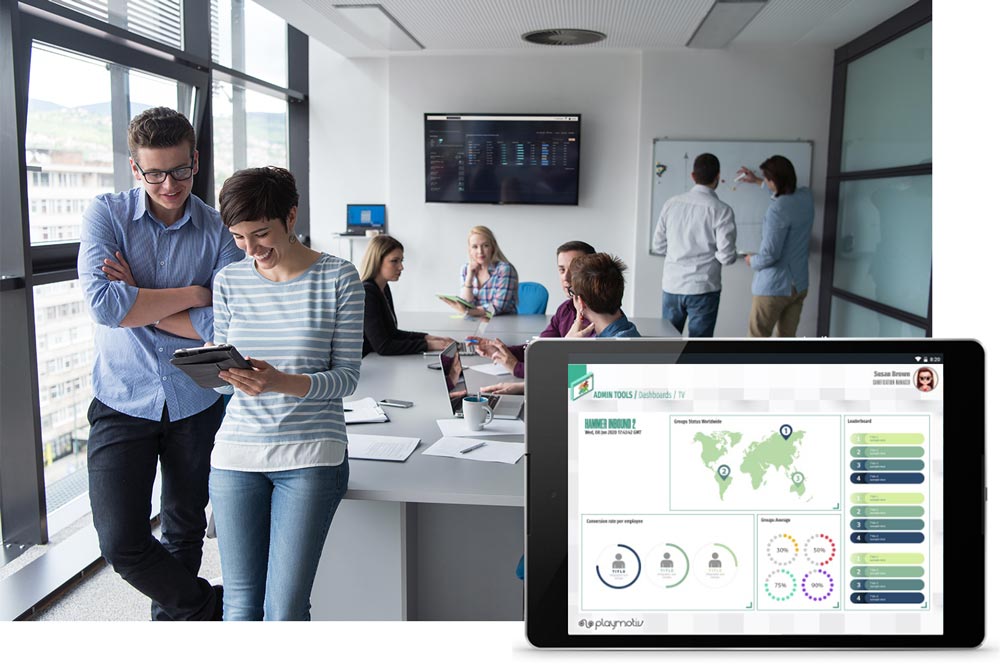 Our gamification solutions by sector
Playmotiv blog about gamification for businesses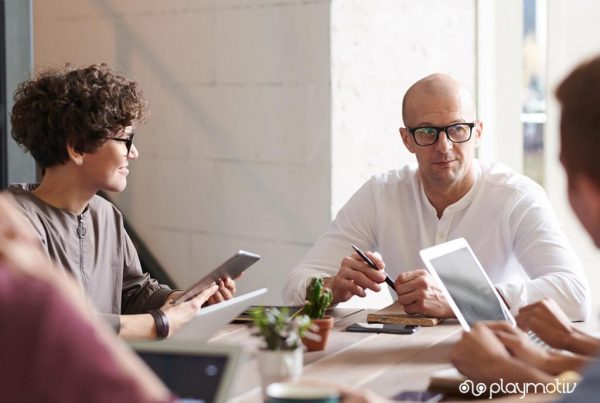 Tips on how to lead your sales teams to maximize their results through gamification techniques. Become a successful leader with Playmotiv.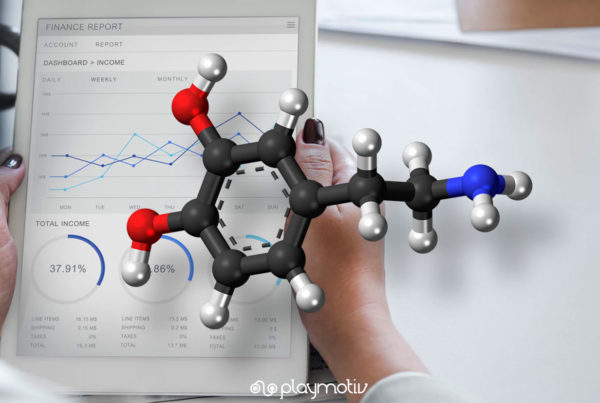 Do you know what dopamine is? Discover what this neurotransmitter does for the productivity of your employees through gamification.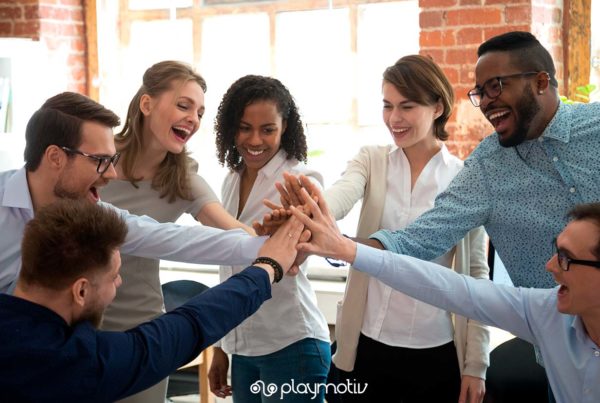 Managing teams is never easy but keeping the team members motivated helps to do it easier and it improves their results.