Gamification for Hospitality Industry
Boost the motivation of your distribution teams to enhance their loyalty and to increase your benefits.
Gamification can improve sales in food service and in the hospitality industry distribution channel
Due to the difficulties of today's Horeca's distribution channel depends very mucho on scheduling and innovation.
Costumers are more and more demanding and thus collaboration between Horeca companies, and their suppliers is a key element to engage them.
A trustworthy partnership between suppliers and companies like catering and hospitality strengthens this sector. Boost it through gamification.
Advantages of gamifying Food Service and Hospitality Industry 
1. Shine above your competitors
Through gamification your brands will position themselves above your competitors in the customer's mind.
2. Train your suppliers y clients
The Horeca channel has digitalized all its inner procedures, yet it still has some work left in sales capacity and product training.
3. Earn the loyalty of your Horeca clients and reward them
Potentiate and reward the implication of your restaurateurs and hotel managers within your brand through simple challenges and outstanding rewards while you help them grow their business.
4. Reinforce the launching of new products
Make your new products gain the attention and visibility they deserve in their release, not only between your Hospitality Industry clients but among consumers too.
5. Measure the level of service between your team
We convert your KPIs into measurable goals. Monitoring to evaluate the level of service, sales procedures and team progress.
Contact Us
If you want to super motivate your Horeca suppliers, contact us and we will make you a customized offer.
Request a Demo
Customized and clear goals
New clients, improvements in the quantity of the orders, introduction to launching products…We create a game with goals based on your needs, in a very effective way.
Real-time tracking
Monitoriza los resultados para mantener a tus distribuidores enfocados en los objetivos marcados. Gracias a las alertas del sistema podrás corregir cualquier desviación al momento.
Obtaining key strategic elements
Gathering information through gamification can be used to improve procedures, to identify business opportunities and to perform better trading arguments.
Connect your brand to a story
Through story-telling you can create real ideas around your products, to improve the engagement, the identification and the memory of your brand.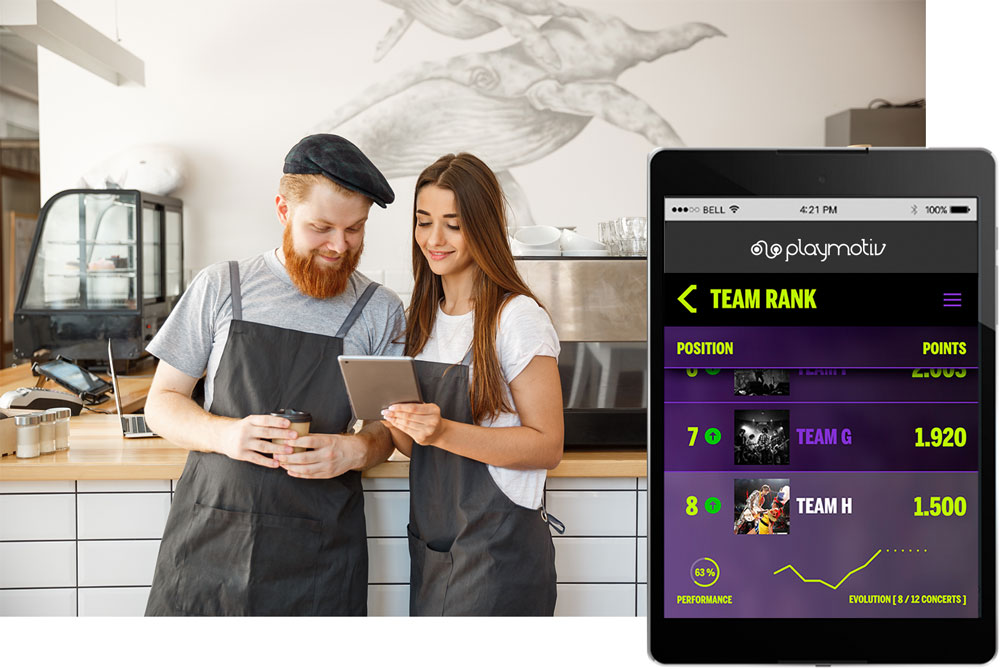 Our gamificatin solutions by sector
Other areas of gamification
Playmotiv blog about gamification for businesses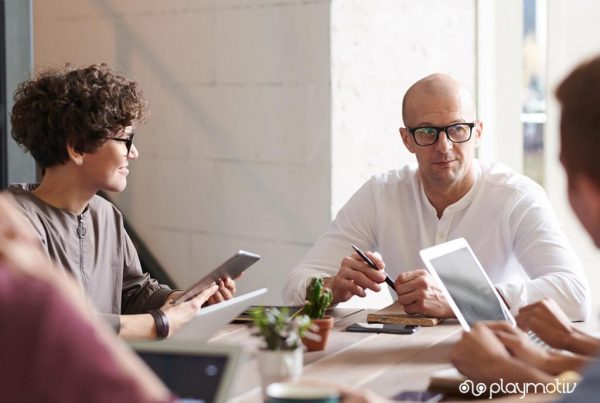 Tips on how to lead your sales teams to maximize their results through gamification techniques. Become a successful leader with Playmotiv.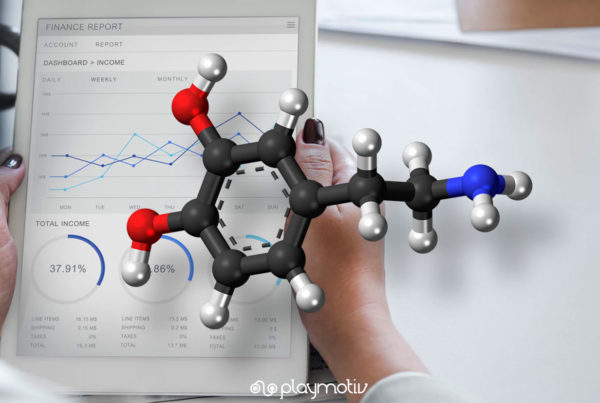 Do you know what dopamine is? Discover what this neurotransmitter does for the productivity of your employees through gamification.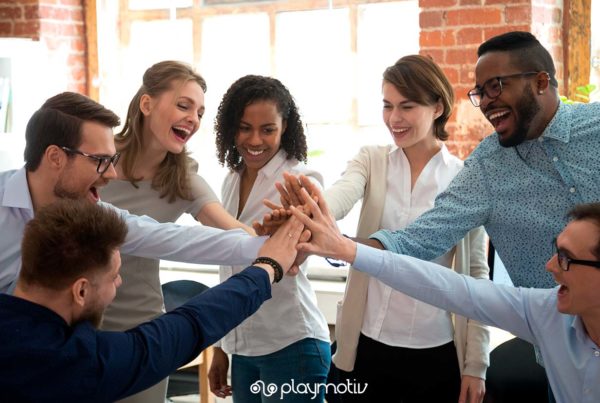 Managing teams is never easy but keeping the team members motivated helps to do it easier and it improves their results.