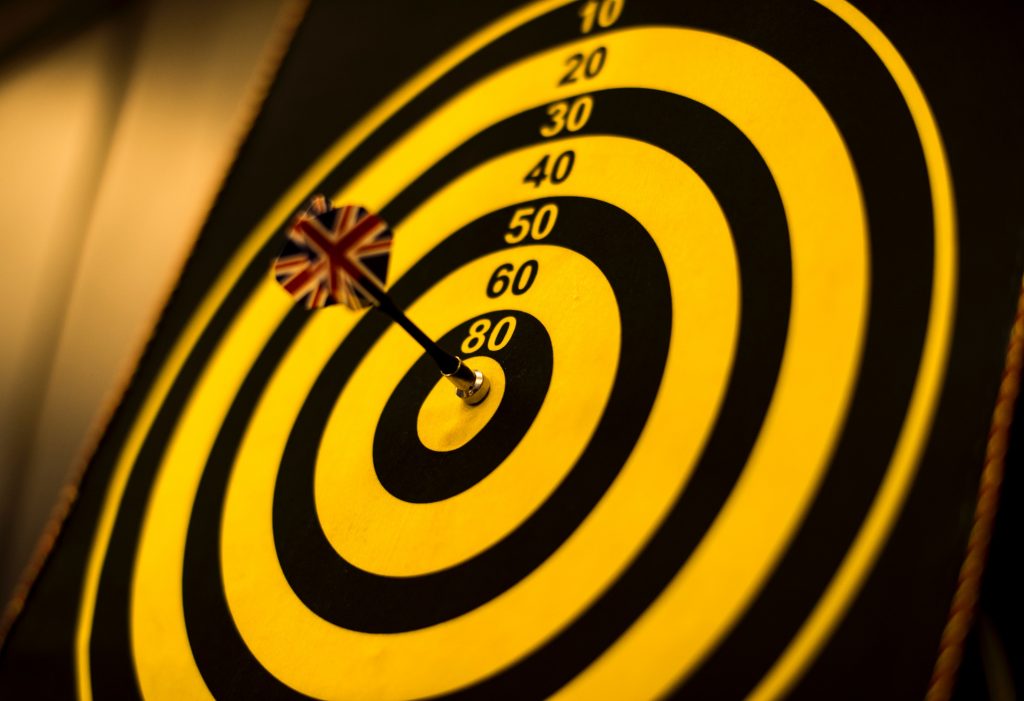 The only way to reach your destination is knowing beforehand where you want to go. If the "finish line" is not clearly established, individual motivation can easily vanish in an unexpected situation. We can distinguish two main benefits of clearly establishing your sales goals:
Motivation increase: it boosts sales force commitment to the project, so consequently productivity improves too. According to Gallup research, having clear goals is one of the most important factors to benefit the commitment with the company.
Measurement: establishing clear goals allows the company to analyse procedures, improve dynamics, and optimize resources, which helps to assure the success of their future goals.
"Our goals can only be reached through a vehicle of a plan, in which we must fervently believe, and upon which we must vigorously act. There is no other route to success."

Pablo Picasso
Let's find out ten reasons why clear objectives will improve your sales.
Five reasons why motivation improves if you establish specific goals
Prioritise: having a comprehensive overview, knowing the order, and keeping in mind what is important simplifies sound strategic decision-making, therefore the sense of loss which leads to lack of motivation is reduced.
Make visible: individuals feel rewarded when their work is visible. And there is no better way to ensure visibility of the work and efforts done than showing that goals are reached.
Involve: make all team members to participate in the achievement of the goals, this will improve their efforts and involvement.
Qualify: goal-oriented commercial team training benefits motivation and loyalty, which generates better results.
Give feedback: if there are established goals, we can inform our commercial teams about their performance. Otherwise it is not possible. And receiving feedback is one of the most important needs of any team member to stay motivated.
Reward: numeric evaluation of the performance related to the objectives allows to reward good job with objectivity.
Five reasons why clear sales goals will help you to better measure
"The trouble with not having a goal is that you can spend your life running up and down the field and never score."

Bill Copeland
And regarding measurement, clear goals increase sales for these reasons:
Budget: estimate what resources will be essential to reach the goals. Accurate forecast guarantees efficiency and profitability in the short, medium and long term.
Plan: knowing the needed resources will allow you to prepare them and hand them to the sales force when the time is right.
Optimize: use the appropriate amount of money and time to reach targets.
Schedule: clear timings will allow to establish control points and make pertinent readjustments in case of not reaching the minimum targets.
Compare: contrast with your previous dynamics, the competition, or sales managers. Clear and measurable goals help to achieve objective and comparable conclusions, and they improve your results.
Establishing clear goals will improve your sales. Companies and their sales force need to share the same goals, and they have to keep in mind that they are on the same path. Only this way both parts will feel involved in the project in the same way. This is the reason why it is vital to keep in mind sales team experience and opinion when establishing goals; likewise it is necessary that all participants feel part of the success in a direct, objective and recurring way.
But it is particularly important that sales goals are clear and achievable, particular and measurable, and finite.
Playmotiv counts with experts to help big companies to establish their sales goals and incorporate them into games (through gamification) where achieving these goals is much more motivating.
It is widely known that any journey becomes shorter if you know how much time is left, no matter how long the journey is.