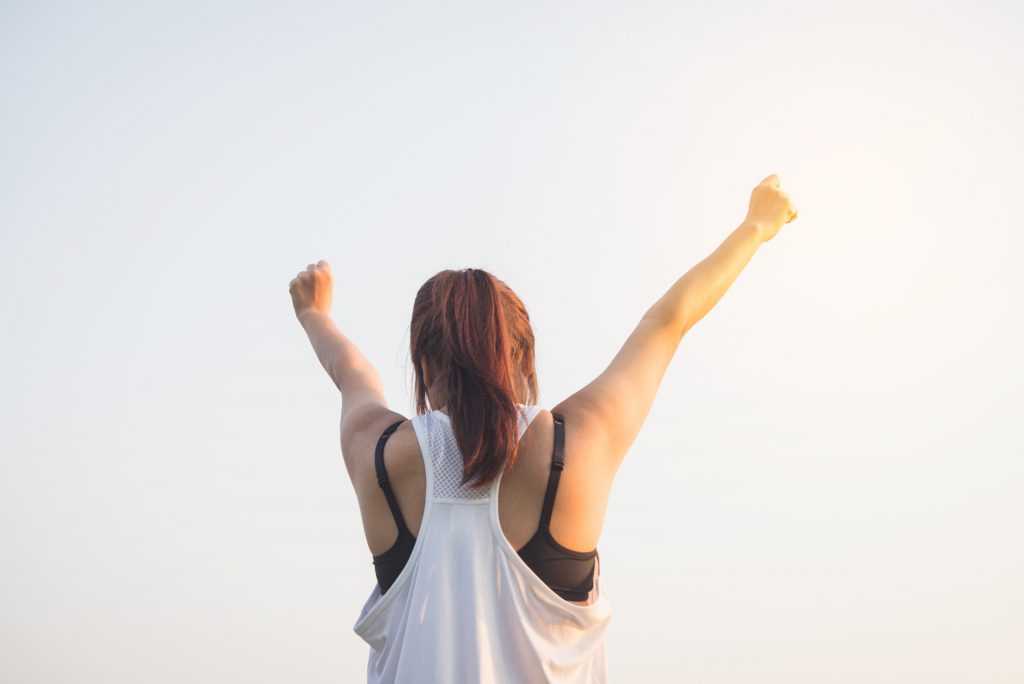 Playmotiv focuses on improving sales teams' performance with motivation, training, and by establishing appropriate goals. We work with companies that want to increase their sales and we have obtained fantastic results. So far our clients' sales have increased by 16% on average thanks to our motivational games, and this increase has been much higher in other dynamics.
How are Playmotiv's motivational dynamics?
What are motivational dynamics?
They can be defined as participatory playful activities where all team members participate in order to stimulate group's potential. We invite people to play while they learn and work to achieve their goals, and we offer them the chance to check their progress.
How do we create these motivational games in Playmotiv?
The story comes first: a rally, a marathon, a football league, or an ascent to Everest. This is the baseline of the game, and this game will be used as motivational dynamics by a sales team, for example. Participants will be able to follow this adventure using an app in their smartphones, where they will find videos and texts explaining the stages and the goals. They will also be able to check their position in the ranking regarding other participants, if they are close to achieve their goals, and what rewards they have received.
Playmotiv counts with an IT platform that manages all game aspects and offers a control dashboard to the people in charge of data tracking. It also allows to establish clear goals, add additional training to reach these goals, and monitor all the time whether they are being reached.
The use of game mechanics and experience to digitally engage and motivate people to achieve their goals is known as "gamification." 
How does Playmotiv organise motivational games projects?
1) Establish the goals and the KPIs
What do we want to achieve with this adventure? What are our goals? These are two basic questions that we need to ask ourselves before starting any project. If we are working with large customer companies, for example, the main targets will be:
— Sales improvement.
— Distribution improvement.
— Stock improvement.
It is very important to clearly define goals because the whole dynamic will be related to the main goal. Although these dynamics allow to establish as many goals as we want, we recommend to establish one main goal and one secondary objective.
Once goals are established, we need to translate them into metrics (KPIs or Key Performance Indicators). For example, if the main goal is related to sales, one of the indicators could be the total sales. However, team features must be taken into account. It makes no sense to compare the total sales between large teams scattered among territories with many socio-economic differences. In order to equally involve all the participants, we need to use relative KPIs. An example could be a defined percentage of the total sales that every person has as target. This way, results can be compared without being affected by the location of the participants.
2) Know the participants and choose the theme
Once we have identified the goals, we need to prepare the profile of the people who will participate in the game. Is the team homogeneous? Is the team composed by very different people? What do they do on an ordinary day? What products do they work with? All this information will help us to choose the most suitable theme to imply all the participants in order to make them feel comfortable and motivated, which is the main goal of the activity. We offer motivational games with different themes: rally races, mountain ascents, marathons, sport leagues, or medieval tournaments.
Once we have chosen the theme of the game, we can also incorporate additional elements related to the theme. In order to boost teams' implication in the dynamics, it is important to prepare a kick-off meeting to explain all the aspects of the game. Players will feel much more motivated if we prepare a merchandising pack with content related to the game. For example, a backpack with climbing equipment will help players to immerse in the motivational games by using real elements that will be found in the game.
3) Length
It is very important to keep in mind that games cannot last too much because keeping motivation high could be difficult, but they cannot be too short because the dynamic may not have effect on players' motivation due to the lack of time. From our experience, these kind of motivational games should last for no less than two months and no more than four months.
4) Number of stages and game speed
The adventure has to be divided into different stages which will set the pace of the game. These stages set a milestone in the rally, ascent or race adventure, which allows to adjust players' motivation. For example, the best players of the rankings can receive rewards or recognition at the end of each stage. A stage can also be used to reward players if secondary objectives are achieved. Once again, from our experience, we recommend that the length of the stages do not exceed two weeks in order to properly manage the motivational levels of the players.
5) Number of players and dynamics structure
Are the players competing against each other? Is it going to be a team competition? Depending on the goals established by the game, one or another choice will be advisable. For example, for a retail company it would be a good idea to organise a dynamic where the employees of a specific shop participate as a team and not as individuals. However, another option is that the situation changes during the motivational game. It would be possible, for example, that participants play in teams in the first stage, but they compete against each other in the second stage.
Our dynamics allow to include different player profiles in the same motivational game. It is possible that people from the same team, people from other companies, or even sales points take part in the same game but all of them have different and personalised goals.
6) Rewards
The aim of all gamification motivational dynamics is motivation. The motivation produced by these kind of adventures is obtained through two different sources. On the one hand, the motivation that arises from the competition itself and which is encouraged by the intrinsic motivation of the players. It is related to comparing oneself with other players, competing, being recognised, and learning. And on the other hand, the extrinsic motivation, the one related to the awards received by reaching goals.
There has to be a balance between both kinds of motivation. This is the reason why the dynamics have to be well adapted to the kind of team, work, and goals. And it is also very important to choose the right rewards and the frequency of delivery. Rewards can be provided in kind or in cash.
From our point of view, better results are obtained if small rewards are delivered among more participants instead of a big reward given to some players. This is why on average 72% of our players receive a reward. The frequency of reward delivery, as already mentioned, is very important too. In order to keep continuous motivation, it is highly recommended to give rewards in short periods of time. For example, if players are rewarded once per month, there will probably be a final sprint effect which is not compatible with the goals of the dynamics.
If you are interested in finding out more about how we help our clients to increase their sales, please check this video of our satisfied client.